Earlier this month, we posted about how to find the right bookkeeper for your business – 5 Ways to Vet Your Bookkeeper. Now, that you have a new bookkeeper in place, what are some practical ways you can double check his or her work? Oftentimes, business owners adopt a "set it and forget it" mentality when it comes to their finances. There could be many reasons for this. They're focused on other aspects of the business. Or maybe they don't like the numbers side or over delegate financial responsibilities.
But it's important for all business owners to have a strong working knowledge of their company's finances.
As a part of that, let's dig into easy tips on how to verify a bookkeeper's work.
Log in to your accounting application
Whether it's QuickBooks or Xero or something else altogether, login to your accounting app on a regular basis (every day or at least once a week) to check on activities. If your bookkeeper says he or she updates books on Wednesday, log in on Thursday to make sure everything is posted and to verify that there isn't a long list of banking, credit card or checking transactions waiting to be handled.
Encourage questions
If a bookkeeper isn't asking questions, then they are guessing. There are always transactions that must be investigated. For example, a receipt from 7-Eleven could be gas, a meal, or something else entirely. How does your bookkeeper know how to classify that if he or she isn't asking?
Provide documentation
Is your bookkeeper asking for documentation or offering a solution for you to get documentation? For example, say you purchase something for the business from Amazon. The bookkeeper will need a receipt for that purchase and will have to ask you for that. Even better, the bookkeeper may say, "Why don't we use an app to auto-fetch the receipts so I don't have to ask you for them?"
Review your income statement every month
I've often come across business owners who don't trust their income statements so they just don't review them. Your financial statements have to be accurate. If you don't trust the numbers, then demand explanations. This report helps you understand how your business is performing now versus last month or last year and things should be tracked in a way that you understand.
Review your balance sheet
Ask the bookkeeper to explain your balance sheet if you aren't sure what exactly to look at. Which balances are important to monitor in your specific business?
Ask for a regularly scheduled meeting
Does your bookkeeper initiate a conversation every week or at least once a month to ask questions and understand the business? To effectively handle your books, your bookkeeper must understand how your make money, what your company's goals are and the areas you see as challenging. Regular meetings facilitate the education and information required for this process.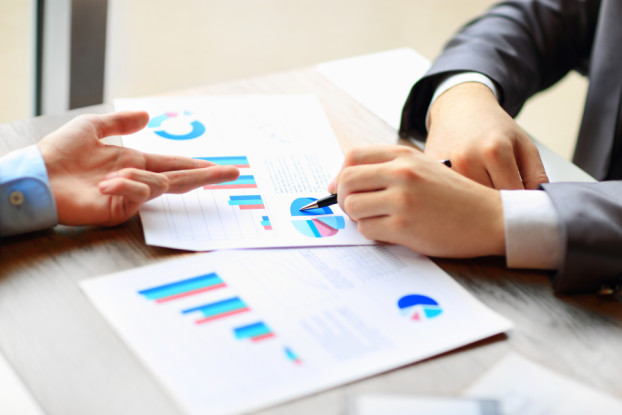 If you aren't already, take these simple steps to acquaint yourself with your bookkeeper's work. A good bookkeeper will not only welcome your interest, he or she will appreciate the opportunity to work more collaborative towards your company's financial success.