SAN FRANCISCO August 23, 2016  – BBK's onboarding and sales team spent the early part of this week at Xerocon in San Francisco.  It's a conference where accounting & technology "geeks" gather to impress and learn from each other.  This is the second Xerocon that the BBK team has attended and I left this year as dumbfounded by the potential of cloud accounting platforms as I was last year – even though I've spent endless hours working in said platforms and the apps that connect to them during the past 18 months. 
What becomes clear to me anytime I spend time with Xero leaders or any of the leaders of the add-on apps coming out of Australia is how fundamentally different their vision is from their US based competition. They understand that they have an amazingly large global data set that contains extremely valuable information and they intend to leverage it.  They understand how managing accounting processes in cloud based-software changes the way accountants work and makes accounting automated and approachable for business owners.
In fact, a couple of new Xero features mentioned in the keynote are getting rid of the Chart of Accounts (what?) and communicating with their accounting platform directly via Facebook Messenger.
The real vision goes beyond that and, I would argue, is the primary differentiation between Xero and its competitors.  In his keynote, Rod Drury, Founder and CEO  said "As a cloud accounting platform, Xero acts as a connector for the highly fragmented small business market, helping owners derive true value from their data. By providing a clearer picture of small business performance, new services can be provisioned, products accurately served, and compliance commitments met."   
We are talking about a world where audits will actually be performed by machines, loans will be offered automatically when cash gets tight, and amazing new business opportunities will be unveiled.     
I think the primary reason Xero hasn't been adopted as quickly in the US as many hoped and anticipated is that its vision is so far ahead of the US market.  The masses just aren't quite there yet.  A simple example of this is how a surprising majority of US business still heavily rely on paper checks to send and receive money.  Why don't we send wires and ACH payments?  It's significantly more cost effective, safer and faster for all parties involved and the technology exists right now.
I chatted with an Aussie representing Integrapay (FINALLY an app that enables Xero clients to receive ACH payments, hooray!) and he was surprised that we still actually swipe credit cards or, worse, have to insert them into the new chip reading machines.  Why aren't we all paying with our phones?
The technology exists. It just isn't mainstream yet.  It will be.   
I sincerely hope we can catch up quickly because this stuff is really magical.   I go to these conferences and sincerely feel like Xero has come to visit us from the future.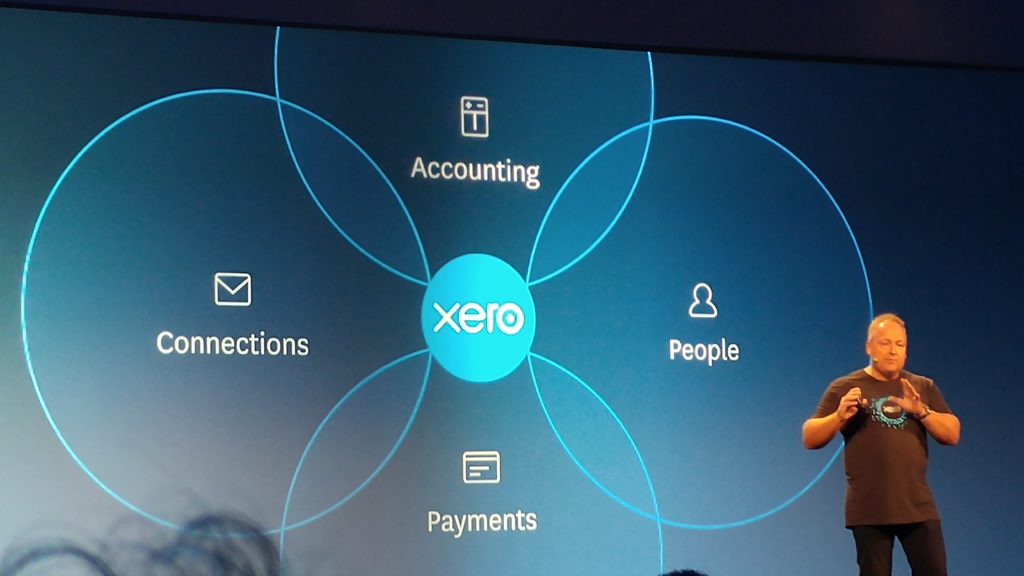 About BBK | beyond bookkeeping
Founded in 2005, BBK delivers bookkeeping that saves clients time and money and creates peace of mind. The firm uses a customizable, scalable and modern approach to bookkeeping that incorporates automation and new technologies and demystifies the complexities of accounting and financial insight. As a 100 percent cloud-based firm, it works with business clients in a variety of industries with a particular focus on technology startups, design, marketing and event planning agencies, law firms and eCommerce and retail businesses. BBK has been recognized by Intuit as a top-20 Firm of the Future and by Hubdoc as one of the top-50 accounting firms in the nation. To learn more, visit http://bbkhq.com.